Science Distilled, a lecture series organized in partnership with the Terry Lee Wells Nevada Discovery Museum, features emerging research on current topics in an engaging presentation style and provides an opportunity for audience interactions with scientists – all over a good beer.
This successful lecture series started in 2016 and has grown to five events per year, all held in Reno at various location in the community.
Previous topics have included Sculpting the Earth, The Ecology of Snow, Genetics – The Key to My Heart, The Future of Fighting Cybercrime, and Lake Tahoe – A Global Success Story.
After the event, tune into the Science Distilled podcasts – hosted by KUNR – where we break down the science and research and learn how they apply to the world around us.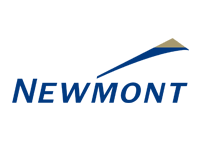 Stories in the Snow is a citizen science project that harnesses the enthusiasm and potential of community members to fuel scientists' understanding of the atmospheric conditions in the Reno-Tahoe region of the Sierra Nevada.
Equipped with a smartphone, a magnifier lens, and freshly fallen snow, citizen scientists participants collect visual data by capturing stunning and revealing photographs of snow crystals – images that offer scientists a valuable glimpse into the operation of the region's climate.